Pop América, 1965–1975 challenges and reframes familiar notions of Pop Art by bringing together artists from North, Central, and South America, as well as the United States and the Caribbean. Pop América is the first exhibition to unify Latin American expressions of Pop and explore how its bold and colorful imagery, references to mass culture, and representations of everyday objects, signs, and symbols were embraced by artists working across the hemisphere. The exhibition makes a timely and critical contribution to a deeper understanding of this period and the impulses behind Pop Art from the mid-1960s through the mid-1970s.
Pop América features nearly 100 artworks by artists working in Argentina, Brazil, Chile, Colombia, Cuba, Mexico, Peru, Puerto Rico, Venezuela, and the United States, sparking an expansion and reconsideration of Pop as a U.S. and British phenomenon. The exhibition reshapes debates over Pop's perceived political neutrality and aesthetic innovations. The artists in the exhibition create vital dialogues that cross national borders and include Antonio Dias, Rubens Gerchman, Roy Lichtenstein, Marisol, Cildo Mereiles, Marta Minujín, Hugo Rivera-Scott, and Andy Warhol, among others. United by their use of Pop's visual strategies, these artists have made bold contributions to conceptualism, performance, and new-media art, as well as social protest, justice movements, and debates about freedom.
Pop América opened in October 2018 at the McNay Art Museum in San Antonio, Texas, and will be on view at the Nasher Museum at Duke University until July 2019 before traveling to the Block Museum at Northwestern University.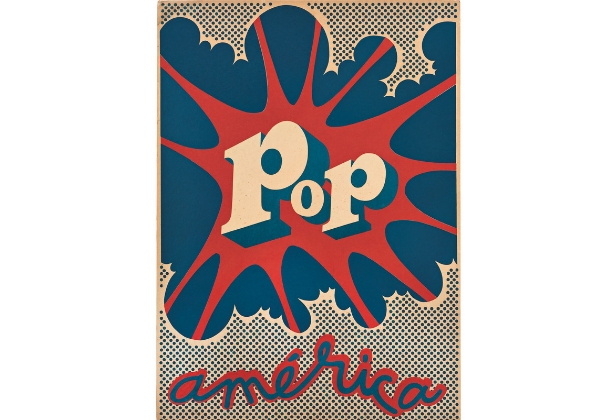 Hugo Rivera-Scott, Pop América, 1968
Collage on cardboard, 30 x 21.5 inches (76.5 x 54.5 cm). Courtesy of the artist. © Hugo Rivera-Scott. Photo by Jorge Brantmayer.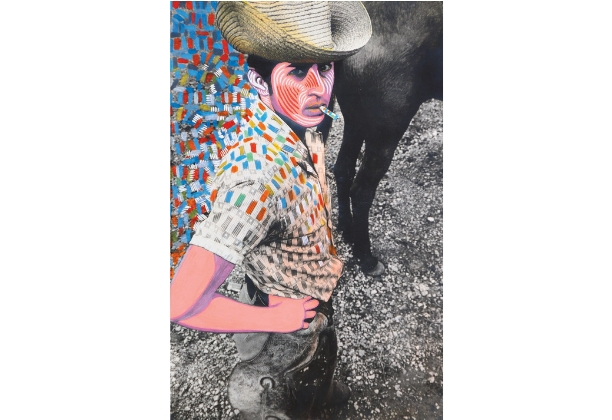 Raúl Martínez, El vaquero (Cowboy), c. 1969
Acrylic on black-and-white photograph, 21.5 x 16.75 inches (54.61 x 42.54 cm). The Shelley and Donald Rubin Private Collection. Image courtesy of the Raúl Martínez Estate, Ciego de Ávila, Cuba, and Corina Matamoros.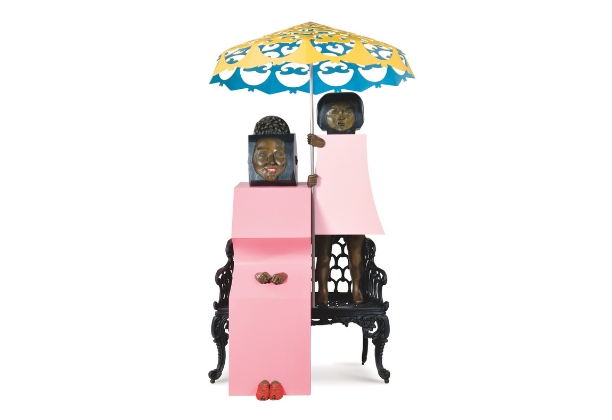 Marisol Escobar (known as Marisol), Mi mamá y yo (My Mother and I), 1968
Steel and aluminum, 79.75 x 56.5 x 55.75 inches (202.56 x 143.51 x 141.6 cm). Collection of Albright-Knox Art Gallery, Buffalo, New York. Bequest of Marisol, 2016. © 2018 Estate of Marisol. Licensed by Artists Rights Society (ARS), New York, New York.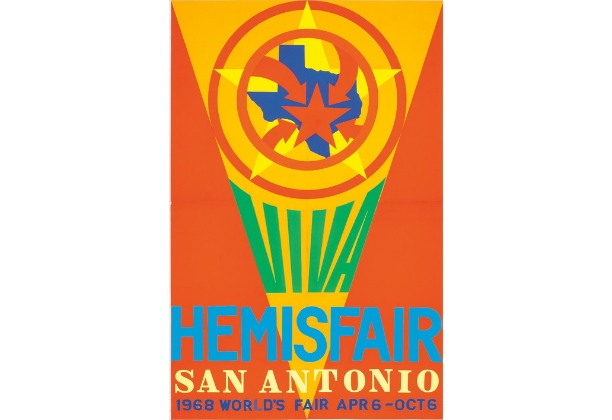 Robert Indiana, Study for Viva HemisFair poster, 1967
Collage and graphite on board, 60 x 40 inches (152.4 x 101.6 cm). Collection of the Tobin Theatre Arts Fund, San Antonio, Texas; 84.2007. Courtesy of the McNay Art Museum, San Antonio, Texas. © 2018 Morgan Art Foundation Ltd. Licensed by Artists Rights Society (ARS), New York, New York.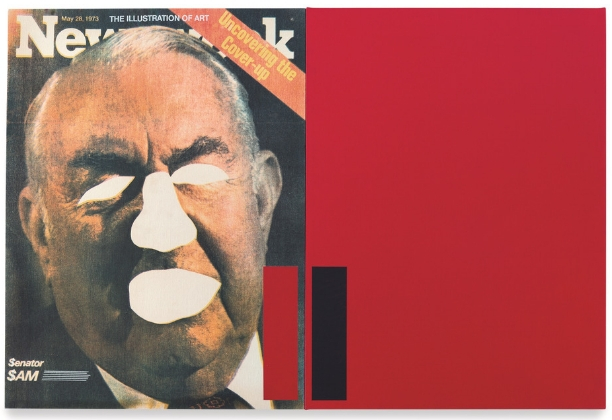 Antonio Dias, The Illustration of Art/Uncovering the Cover-Up, 1973
Screenprint and acrylic on canvas, 35.82 x 53.54 inches (91 x 136 cm). Courtesy of the artist and Galeria Nara Roesler, New York, New York, and Rio de Janeiro, Brazil. © Antonio Dias.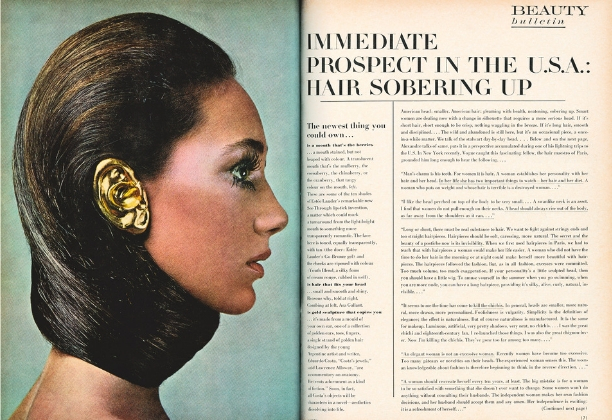 Eduardo Costa, Fashion Fiction I, 1966–1970
24-karat gold wearable sculpture and photograph (first published in Vogue, February 1, 1968; photo by Richard Avedon and modeled by Maria Berenson), 2.55 x 1.57 x 0.59 inches (6.5 x 4 x 1.5 cm), ear; 12 x 5 inches (30.5 x 24 cm), magazine. Courtesy of the artist (ear) and private collection (magazine). Sculpture © Eduardo Costa. Photo by Albano Garcia. Photograph by Richard Avedon, © The Richard Avedon Foundation.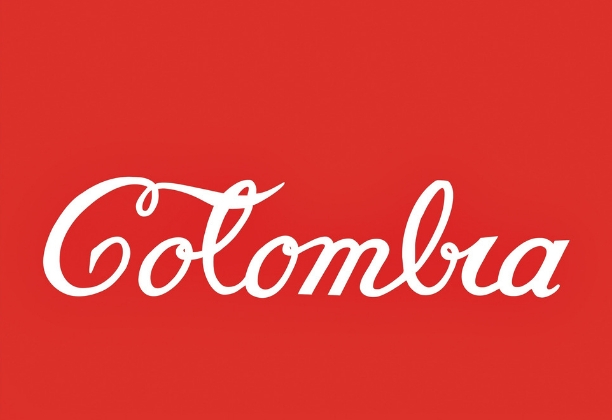 Antonio Caro, Colombia Coca-Cola, 1976
Enamel on sheet metal, edition 11/ 25, 19.5 x 27.5 inches (49.53 x 69.85 x 2.86 cm). Collection of the MIT List Visual Arts Center, Cambridge, Massachusetts. Purchased with funds from the Alan May Endowment. Image courtesy of the artist and Casas Riegner, Bogota, Colombia. © Antonio Caro.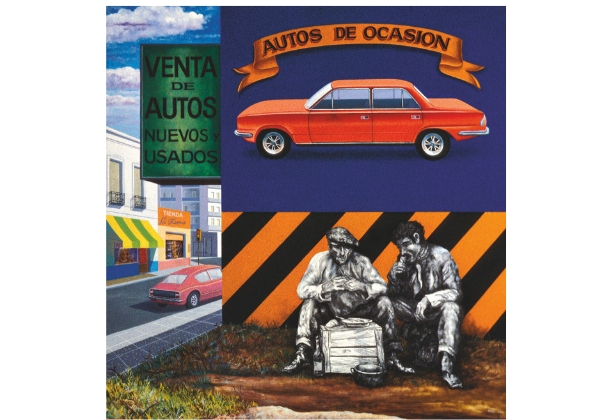 Antonio Berni, Mediodía (Noontime), 1976
Acrylic and collage on canvas, 78.22 x 78.34 inches (198.7 cm x 199 cm). Collection of the Blanton Museum of Art, the University of Texas at Austin. Barbara Duncan Fund, 1977.97. © José Antonio Berni.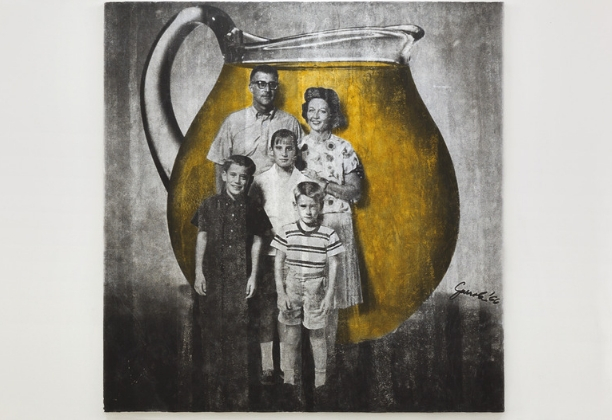 Juan José Gurrola, Familia Kool Aid (Kool Aid Family) from the series Dom-Art, c. 1966–1967
Photographic slide, 2 x 2 inches (5.08 x 5.08 cm). Courtesy of the Fundación Gurrola A.C. and House of Gaga, Mexico City, Mexico, and Los Angeles, California. Photo by Nattan Guzmán.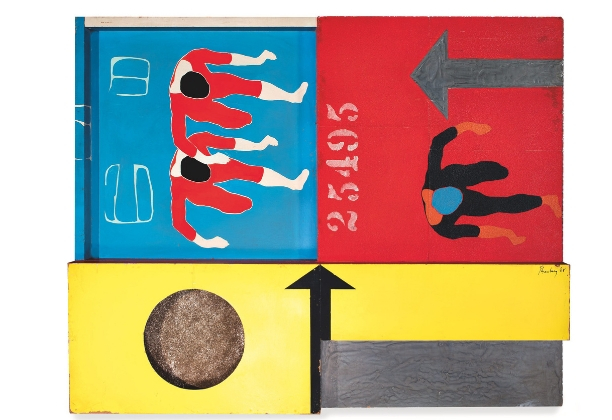 Felipe Ehrenberg, Caja no. 25495 (Box no. 25495), 1968
Acrylic on wooden box with marbles, 39.37 x 31.49 x 4.33 inches (100 x 80 x 11 cm). Collection of the Museo Universitario Arte Contemporáneo (MUAC) de la Universidad Nacional Autónoma de México (UNAM), Mexico City. Courtesy of Reina María de Lourdes Hernández Fuentes.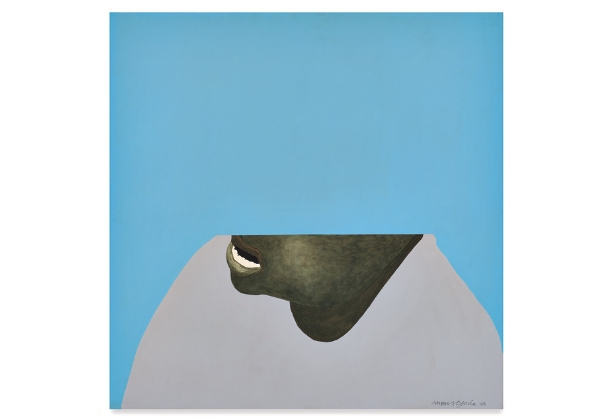 Rupert García, Unfinished Man, 1968
Rupert García, Unfinished Man, 1968. Acrylic on canvas, 48.03 x 48.03 inches (122 x 122 cm). Courtesy of the artist and Rena Bransten Gallery, San Fransisco, California. © Rupert García. Photo by John Janca.
Catalog: Pop América, 1965–1975
216 pages | 175 color illustrations |  Published Oct. 2018 | Duke University Press
Editor: Esther Gabara
Contributors: Richard Aste, Natalia de la Rosa, Sergio Delgado Moya, Pilar Garcia, Jennifer Josten, Camila Maroja, Alonso Rodrigo, Sarah Walker Schroth, Roberto Tejada, Lyle Williams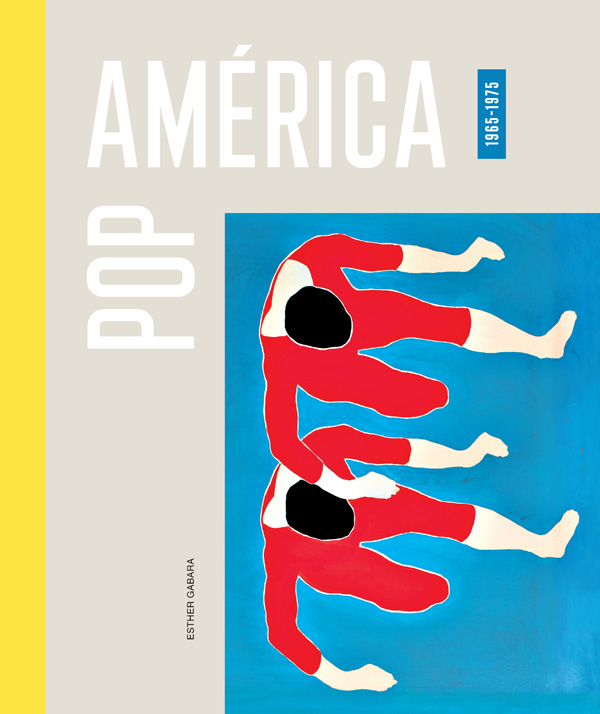 Pop América, 1965–1975 accompanies the first traveling exhibition to stage Pop art as a hemispheric phenomenon. The bilingual, richly illustrated catalog reveals the skill with which Latin American and Latino/a artists adapted familiar languages of mass media, fashion, and advertising to create experimental art in a startling range of mediums. In a new era in hemispheric relations, artists enacted powerful debates over what "America" was and what Pop art could do, offering a radical new view onto the postwar "American way of life" and Pop's presumed political neutrality.

Nine essays grounded in original archival research narrate transnational accounts of how these artists remade América. The authors connect the decisive design of the Chicano/a movement in the United States with the vivid images of the Cuban Revolution and new contributions to the Mexican printmaking tradition. They follow iconic Pop images and tactics as they traveled between New York and São Paulo, Bogotá and Mexico City, San Francisco and La Habana. Pop art emerges in a fully American profile, picturing youthful celebration and painful violence, urban development and rural practices, and pronouncements of freedom made equally by democratic and repressive regimes.
Support
Pop América, 1965-1975 is co-organized by the Nasher Museum of Art at Duke University, Durham, North Carolina, and the McNay Art Museum, San Antonio, Texas. The exhibition is guest curated by Esther Gabara, E. Blake Byrne Associate Professor of Romance Studies and associate professor of Art, Art History & Visual Studies at Duke University.
Pop América, 1965-1975 is a recipient of the inaugural Sotheby's Prize and is supported by The Andy Warhol Foundation for the Visual Arts. Additional thanks to the Institute for Studies on Latin American Art (ISLAA) and to its President and Founder, Ariel Aisiks.
This project is supported in part by an award from the National Endowment for the Arts. The Block Museum of Art's presentation of the exhibition is supported in part by the Alumnae of Northwestern University.