Free Validated Parking
We offer free validated parking at Northwestern's automated South Campus Parking Garage. (1847 Campus Drive Evanston, IL 60208 adjacent to the Segal Visitors Center)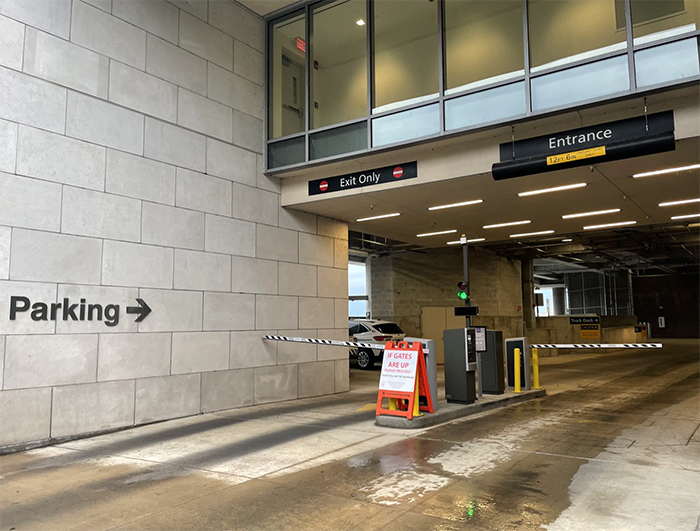 After 4PM or Weekend? All Good!  
Parking is fully free in both the open lot south of the museum and in the South Campus Parking Garage (

1847 Campus Drive)

Before 4PM on a Weekday? We've Got You.
The Block offers free two-hour validation for parking in the automated garage at 1847 Campus Drive. Park on any open garage level. Do not park in the big open lakeside parking structure south of the museum. 
Take a Ticket, Keep the Ticket
When parking in the automated garage, take a white ticket on entry.
Grab a validation at our front desk
During your visit, ask our front desk team for a validated ticket.  When exiting the garage insert your original ticket and the scan the second green validation ticket at the scanner.  Validations offer two hours of free parking.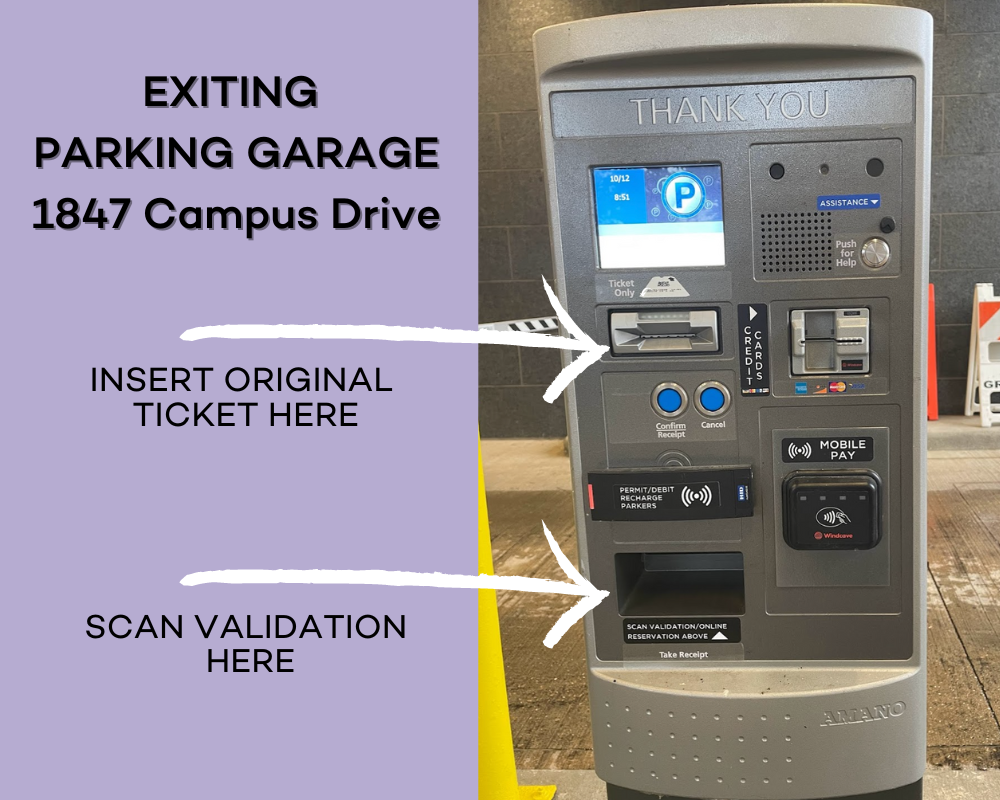 Driving Directions
Driving from the south
Driving north on Sheridan Rd. from south Evanston, you'll find the entrance to Northwestern's south campus approximately one block north of the intersection of Sheridan Rd., Clark St., and Judson Ave.
You will see a large Northwestern University sign ahead as you get closer to the entrance. Take the Campus Dr. entrance on your right where Sheridan curves sharply to the west.
Driving from the north
Going south on Sheridan Rd. from north Evanston, you will pass the campus on your left.  
Near the south end of campus, Sheridan Rd. will curve to the east at the Northwestern Arch. Make a left at the light to follow Sheridan as it veers east.  
Enter the Northwestern campus by turning left onto Campus Dr., just before Sheridan curves south again.
Driving from the west
Take Dempster St. east into Evanston. 
Turn left at Chicago Ave. and proceed to Church St.
Turn right on Church and follow it to Sheridan Rd. Turn left onto Sheridan.
Turn right on to Campus Dr. as Sheridan veers west .
Accessible Parking
Handicapped designated parking spaces are available in the  McCormick Tribune Center/Locy Hall lot. To reach the lot, drive past the South Campus Parking Garage and turn left at the stop sign. A visitor parking pass is not required to park in a handicapped designated space if your vehicle has a valid handicapped license plate or placard from a government agency.
Public Transit
From CTA - Purple Line - Davis Street
The Block Museum is a 15-20 minute walk from the Davis and Foster stations.
From the Metra - Union Pacific North - Davis Street
The Block Museum is a 15-20 minute walk from the Union-Pacific North Davis station.