Hours
Hours 
Fall 2023 Hours - 
 Wednesday - Friday 12PM - 8PM
Saturday & Sunday 12PM - 5PM

Monday & Tuesday Closed to the Public  (Open 9-5 for scheduled Northwestern Teaching Visits)
Location
Block Museum of Art
Northwestern University
40 Arts Circle Drive
Evanston, IL 60208
FREE PARKING NOW AVAILABLE
View Map

Covid-19 Safety Acknowledgement
The Block Museum complies with local, state, and University guidelines related to the coronavirus pandemic for in-person public events and museum visitation.  Currently, masks are optional throughout the museum.  
While masking is not required, the University does recommend masking in areas where distancing is not possible when transmission levels are elevated.
Our Galleries
What's inside The Block?  It depends on how you look!
The Block Museum has 5,600 square feet of display space, divided into three galleries, which provide opportunities for museum visitors to experience the varied exhibitions that spring from the Block's commitment to presenting art across time, place, and medium. The museum's atrium and reception areas are spaces for students to socialize and study, as well as to come together with the wider public for a range of programs, performances, and other events.

Block Cinema
Experience thought-provoking classic and contemporary films.
The Block Museum's in house cinema screens classic and contemporary films and is dedicated to providing the Northwestern campus, the North Shore and Chicago with a quality venue for cinema. The Block's cinema is sponsored in part by a generous gift from James B. Pick and Rosalyn M. Laudati.
Screenings are free. Films are screened in the Block Museum's Pick-Laudati Auditorium or online. Doors open thirty minutes prior to showtime. Seating is limited and available on a first-come, first-served basis. 
The Block Spot
A place to study, see art and engage ideas
A light-filled lounge in the museum's first floor lobby, Block Spot is equipped with Wi-Fi and offers a  sofa and chairs, and study spaces. The Block Spot is a central place for students to meet on campus. "In creating this gathering space we are signaling to Northwestern students that the Block is their museum," said Lisa Graziose Corrin, the museum's Ellen Philips Katz Director. Block Spot also features an interior counter running along the eastern and southern wall of windows, creating a perfect place for conversation, contemplation, and soaking up the sun. 
Block Spot was created with James Geier, president and co-founder of Chicago's award-winning 555 International, and with input from undergraduates in industrial designer and adjunct lecturer John Hartman's industrial design projects class at the Segal Design Institute, based at the McCormick School of Engineering and Applied Science. 

Eloise W. Martin Study Center
Explore The
 

Block Museum's teaching collection.

Eloise W. Martin Study Center is a classroom inside the museum that offers an intimate setting for the study and use of artwork in The Block's collection.  To schedule a visit to the see works in our collection, please see our page on the Eloise Martin Study Center.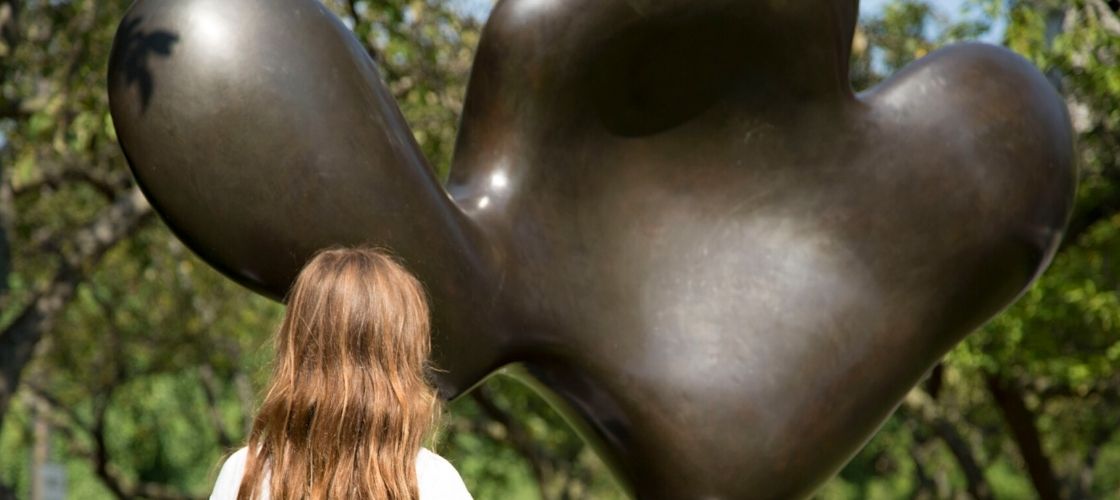 The Block Campus Art Walk
A collection of sculptural works, free and open to all.
These sixteen sculptures were gifts to Northwestern University by donors Mary and Leigh Block and other supporters. They are located outdoors and in indoor public spaces around Northwestern's Arts Circle, as well as in a sculpture garden designed by renowned Chicago architect John Vinci.  Explore these campus art works on your own or by audio guide.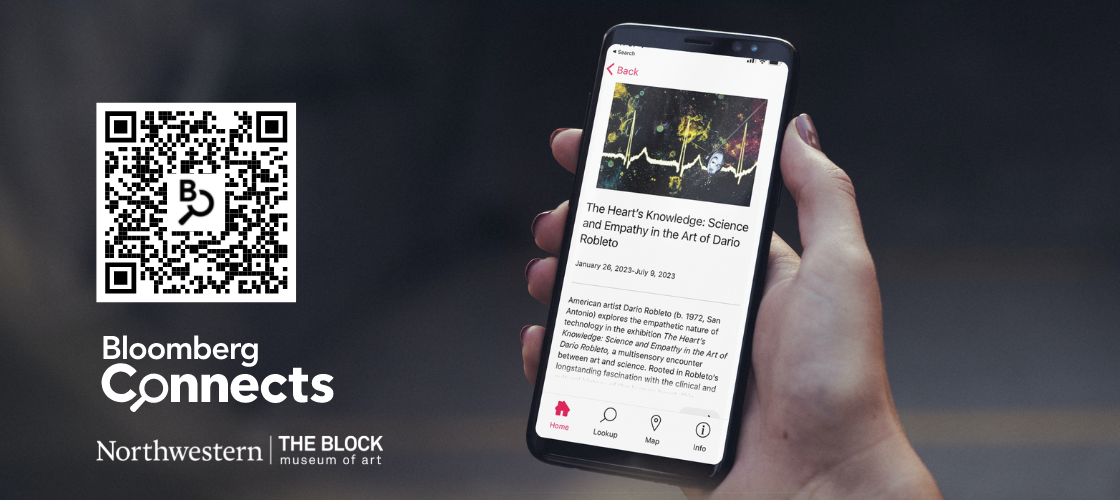 Explore our free guide on Bloomberg Connects
Discover more from The Block in our new Bloomberg Connects digital guide. Explore digital exhibitions, enhanced accessibility, self-guided tours and more.