Event Details
Date & Time:
Thu May 11, 2023
6:30 PM
Location:
The Block Museum of Art
40 Arts Circle Drive
Evanston, IL 60208
Audience:
Open to the public
Details:
FOOTPRINTS OF PAN-AFRICANISM 


(Shirikiana Aina, 2017, Digital, 77 min)

with filmmaker Shirikiana Aina in person
FOOTPRINTS OF PAN-AFRICANISM meditates on the history of Black liberation across both sides of the Atlantic, while offering an intergenerational call to continue the struggle. Shirikiana Aina, director of BRICK BY BRICK (1982) and THROUGH THE DOOR OF NO RETURN (1997), focuses on the period following Ghana's independence in the 1950s and 1960s, when President Kwame Nkrumah led a movement for Pan-African unification among independent African states. FOOTPRINTS follows stories of African-Americans like Dr. Robert Lee, whose belief in Nkrumah's project drew him to Ghana in the early 1960s, and celebrates the important contributions made by members of the Diaspora to the vision of African independence manifested there.

Following the screening, Shirikiana Aina will appear to discuss the film with Paige Taul, filmmaker and Visiting Artist at the School of the Art Institute of Chicago.

Haile Gerima and Shirikiana Aina are 2023 Hoffman Visiting Artists for Documentary Media, a short-term filmmaker residency at Northwestern's School of Communications funded by a generous gift from Jane Steiner Hoffman and Michael Hoffman.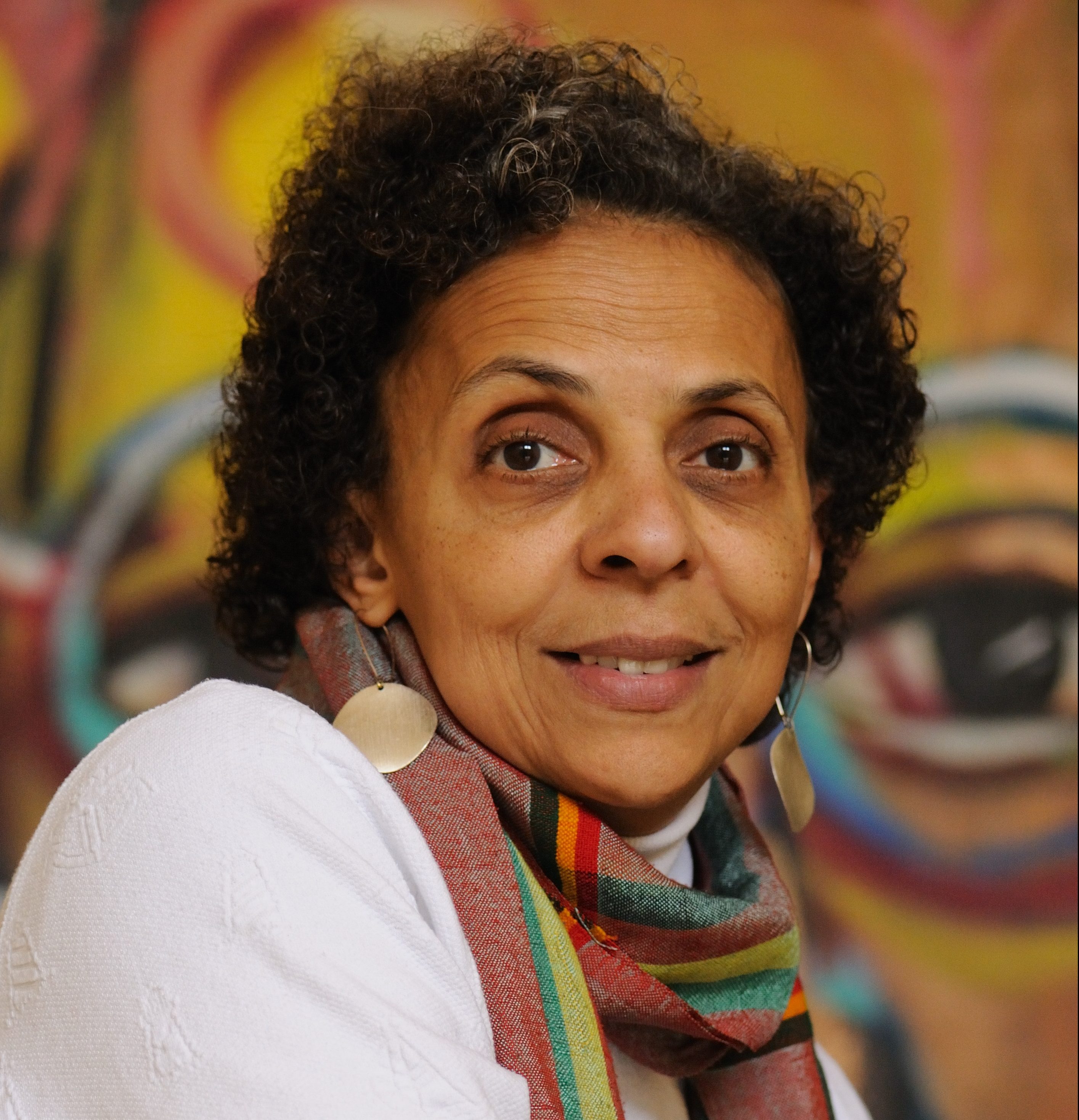 Shirikiana Aina, courtesy of the artist

About the artist:
Shirikiana Aina is an award-winning independent filmmaker, film educator, and owner of Sankofa Video and Bookstore and cultural center in Washington, D.C. She was born and raised in Detroit where she was shaped by the political and cultural activism of the 1960s and 70s. She also credits this era with the definition and aura of Sankofa Bookstore, where black literature and arts flourish amidst community interaction.
Aina graduated from Howard University and UCLA, where she studied filmmaking and African area studies. She has taught film as a lecturer at Howard University. She produced and directed the documentaries FOOTPRINTS OF PAN-AFRICANISM, on the pan African experiment of the Nkrumah years; THROUGH THE DOOR OF NO RETURN , a personal journey bridging the 400-year gap between filmmaker and the slave trade; and BRICK BY BRICK, on 70s gentrification and displacement of people of color. Aina has screened her films and participated in numerous film panels in Egypt, Burkina Faso, Brazil, and the United States.
 
About the moderator:
Paige Taul is an Oakland, CA native who received her B.A. in Studio Art with a concentration in cinematography from the University of Virginia and her M.F.A in Moving Image from the University of Illinois at Chicago. She currently resides in Chicago, IL, where she is a visiting artist at the School of the Art Institute.
Her interests lie in observing environmental and familial connections to concepts tied to race-based expectations and to expose those boundaries of identity in veins such as religion, style, language, and other black community based experiences.
Co-presented with support from the Michael and Jane Hoffman Visiting Artist Series, the MFA in Documentary Media, and the School of Communication at Northwestern.