William Blake and the Age of Aquarius
September 23, 2017 - March 11, 2018
Main Gallery
In the summer of 1967, more than 100,000 young people streamed into the Haight-Ashbury district of San Francisco and the Sunset Strip in Los Angeles, as well as Greenwich Village in New York and Old Town in Chicago, to celebrate peace, love, and music. Many of the artists, poets and musicians associated with the "Summer of Love" embraced the work of British visionary poet and artist William Blake (1757–1827) and used it as a compass to drive their own political and personal evolutions. Opening at the Block Museum in the fall of 2017, William Blake and the Age of Aquarius will explore the impact of British visionary poet and artist William Blake on a broad range of American artists in the post-World War II period. This exhibition will be the first to consider how Blake's art and ideas were absorbed and filtered through American visual artists from the end of World War II through the 1960s. Blake became for many a model of non-conformity and self-expression, and was seen as an artist who engaged in social and political resistance in his time. 
William Blake and the Age of Aquarius will consider parallels between Blake's time and mid-twentieth-century America, touching on such issues as political repression, social transformation, and struggles for civil rights. Blake's protests against the conventions of his day were inspirational for many young Americans disillusioned by perceived cultural tendencies of social uniformity, materialism and consumerism, racial and gender discrimination, and environmental degradation. This generation sought in Blake a model of independence, imagination, and resistance to authority. The exhibition will feature American artists for whom Blake was an important inspiration and will include more than 130 paintings, prints, drawings, photographs, films, and posters, as well as original Blake prints and illuminated books from collections throughout the United States.  
Blake's Diverse Influence
Blake's art, poetry and political ideas had unique currency in postwar America, unifying artists working across various media. The exhibition brings together artists who used Blake's lyrics as titles, experimented with printing techniques and innovative combinations of image and text and cited Blake's worldview in letters, diaries and essays. Artists and musicians as diverse as Diane Arbus, Bruce Conner, Jay DeFeo, Robert Frank, Allen Ginsberg, Stanley William Hayter, Jimi Hendrix, Agnes Martin, Ad Reinhardt, Maurice Sendak, The Doors and The Fugs will be featured, united by the influence of Blake on their work. An early section of the exhibition will focus on artists working in the mid-1940s who discovered Blake's unique voice in such poems as "The Tyger" and "The Shepherd" and drew inspiration for their own work from his ideas. These will include Sam Francis, Stanley William Hayter, Agnes Martin, Jackson Pollock, Charles Seliger, Robert Smithson and Clyfford Still among others.  Another exhibition theme focuses on Beat culture and the role of radical poet Allen Ginsberg in promoting Blake to fellow poets and writers. It will examine Blake as a model for the artist as outsider and bring together works by Helen Adam, Wallace Berman, Bruce Conner, Jay DeFeo, Robert Frank and Jess. A final section inspired by Blake's famous phrase "the Doors of Perception" will trace the wider circulation of Blake's art and imagery and how it permeated popular culture as the alternative movements of the 1960s came to full fruition.  Including classic concert posters and music this section will examine Blake's influence on artists and musicians who embraced psychedelia and Timothy Leary's call to "Tune in, turn on, drop out."
The exhibition is curated by Northwestern Professor of Art History Stephen F. Eisenman in consultation with Corinne Granof, Curator of Academic Programs, Block Museum of Art. It will be on view at the Block Museum from September 23, 2017-March 11, 2018.   The exhibition is supported in part by the Terra Foundation for America Art, the National Endowment for the Arts, Robert Lehman Foundation, Elizabeth F. Cheney Foundation, and The Alumnae of Northwestern University.  The related publication is made possible in part by a gift from Elizabeth and Todd Warnock to the Department of Art History at Northwestern University.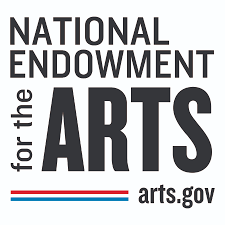 Opening Day Program
Block Museum "Be In"
Saturday, September 23, 2017 10AM-1PM
Celebrate the imaginative spirit that unites Blake and the Age of Aquarius. Make an original print with Spudnik Press, follow your muse with typewritten Poems While You Wait, groove to WNUR DJs and be part of Old Town School of Folk Music Counter Culture Jam Sessions with Jimmy T & Mary Peterson. Bring a guitar, bring your voice - join in the jam!
"William Blake and the Age of Aquarius" kicks off with an opening day program including a conversation with Stephen Eisenman and W.J.T. Mitchell, Blake scholar, editor of "Critical Inquiry" and Gaylord Donnelley Distinguished Service Professor of English and Art History at the University of Chicago. The talk will explore Blake's role within his own time, his influence on countercultural American artists and musicians of the 1960s and the ways in which Blake's independence, imagination and resistance to authority continues to resonate in contemporary life.
---
Panel Discussion
Wednesday, October 4, 6PM
Scholars from a range of disciplinary perspectives will focus on the moment of the 1960s in the U.S.—considering protest and liberation, civil and human rights.
Participating Northwestern panelists:
Michael J. Allen, Associate Professor of History
Michael J. Kramer, Visiting Assistant Professor, History and American Studies
Amy Partridge, Assoc. Dir./Dir. of Undergraduate Studies, Gender & Sexuality Studies Program
Martha Biondi, Professor of African American Studies and History
---
LECTURE
Saree Makdisi: Beholding William Blake at the End of Empire in the 1960s
Wednesday, October 18, 6PM
UCLA Professor of English and Comparative Literature Saree Makdisi will discuss the historical parallels between Blake's era and the 1960's, examining how these concurrent histories are the result of profound changes in politics, economy, art, and society during their respective periods. Presented in partnership with the Department of Art History
---
CHICAGO HUMANITIES FESTIVAL
Michael Ferber: The Social Vision of William Blake 
Saturday, October 28, 2017, 2:30PM
Why has the work of William Blake remained such a vital resource for dissenters, activists, and utopians? Michael Ferber, an antiwar activist during the Vietnam War and a defendant in the "Spock Trial," will discuss and explore how Blake's work reveals connections between art, belief, and action. 
This is a ticketed event, info at chf.org 
---
LECTURE 
'Printing in the Infernal Method': William Blake's Method of 'Illuminated Printing' 
Friday, November 3, 6PM 
In 1788 William Blake invented a method of relief etching that he called 'Illuminated Printing' making it possible to print both the text of his poems and illustrations of them from the same copper plate. Renowned Blake expert, Michael Phillips (University of York) contextualizes the innovation and Blake's supreme prowess as an artist-printmaker. Presented in partnership with the Department of Art History
---
GALLERY TALK 
Stephen Eisenman & Brandan Fernandes on the Visionary Origin of Blake's Prints 
Wednesday, November 15, 6PM 
Exhibition curator Stephen Eisenman and Brendan Fernandes, printmaker and Visiting Artist in Art, Theory and Practice will lead a gallery talk focusing the social and political use of the print medium and Blake's visionary combination of writing and drawing that inspired generations of political art. 
---
A stunningly illustrated look at how Blake's radical vision influenced artists of the Beat generation and 1960s counterculture
Seven essays and richly illustrated pages illuminate how Blake's myths, visions and radicalism found new life among American artists who valued individualism and creativity, explored expanded consciousness, and celebrated youth, peace and the power of love in a turbulent age. The exhibition will be accompanied by the companion book "William Blake and the Age of Aquarius"  forthcoming in fall 2017.  Co-published by the Block Museum of Art and Princeton University, the book is edited by Stephen Eisenman. Contributors include Eisenman, Mark Crosby, assistant professor of English at Kansas State University, Elizabeth Ferrell, assistant professor of art history at Arcadia University, Jacob Henry Leveton, Ph.D. candidate in art history at Northwestern, W.J.T. Mitchell and John P. Murphy, research associate in the Department of American Art at the Art Institute of Chicago.
     William Blake and the Age of Aquarius
     Princeton University Press, 2017
      Stephen F. Eisenman
     Hardcover | October 2017 | $45.00 | £35.00 | ISBN: 9780691175256
     224 pp. | 8 x 10 | 137 color illus.
    ------
---
Image: Print made by William Blake, 1757–1827, British, America. A Prophecy, Plate 9, "In Thunders Ends the Voice...." [detail] 1793, Color-printed relief etching in blue with pen and black ink and watercolor on moderately thick, slightly textured, cream wove paper, Yale Center for British Art, Paul Mellon Collection